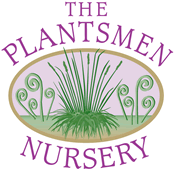 ​Deer are by far the single greatest threat and hindrance to the ongoing health of your landscape. In many cases deer browse can prevent establishment of new plantings if the deer are allowed to damage plants early on. We strongly urge clients to consider deer fence unless they are in a community where deer fence is prohibited. Temporary deer fence can be installed around large beds, or around individual plants (trees/shrubs). Temporary deer fence is usually either black nylon or galvanized/welded wire, and is installed by staking it around plantings. This method can be seasonal--we can install it in Fall, and remove it in Spring. We can re-use this type of fence and can store your fence at our property or yours, so the same fence is reused.
Permanent deer fence can be wood (see Hardscaping) or heavy duty nylon. We have enjoyed using this type of fence as we have seen very dramatic results in the landscape, for a reasonable cost. This fence material is a 20-year product, which means it could last a lot longer but it's supposed to last at least that long. We have seen properties where the yard we've fenced looks like the Garden of Eden (minus the deer...) while adjacent properties have that deer wasteland look. Let us give you a quote on this type of deer fence--we think it's a great way to begin investing in the long term regeneration of your property, and your enjoyment of it.
​
Contact us at landscaping@plantsmen.com; call us at 607.533.7193 or fill out the form below:​
​
Due to the nature of our busy season, please allow 48 hours for a response. We look forward to talking with you.
Please include your full name, telephone #, timeframe and address in your message
​​
Tell us something about your landscape (examples might be "needs to be re-done"; "new home, need to start from scratch"; "we want a design and long range plan"; "just want some advice on how to finish an existing partial landscape"... etc.
If you're interested in our other landscape services, visit our pages below for more info: