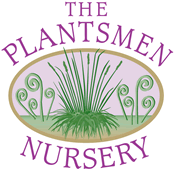 Follow us on Facebook and Instagram to stay up to date with sales, events, and other exciting news!
Ithaca Native Landscape Symposium​

Cinemapolis Theater, The Commons, Ithaca, NY
​
The Ithaca Native Landscape Symposium is based on a simple idea: the use of native plants should remain an integral part of sustainable landscapes. We see many fields adapting rapidly to goals of sustainability, but horticulture in Central NY has been slow to embrace native plants, which have been standard landscape tools in many other parts of the country for decades. In Central NY, quality information on native plants remains elusive, with marketing standing in for ecology or substance.​ ​The Symposium offers alternative ideas, knowledge and perspective presented by experts and professionals​ from our region and beyond. It is for landscape architects, designers, educators, Master Gardeners, government employees, homeowners, gardeners, naturalists and anyone else eager to learn more about this growing movement.​ Heading into our 10th year of INLS, we look forward to seeing you at this stimulating, enjoyable gathering.​
​