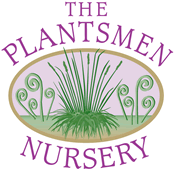 ITHACA NATIVE LANDSCAPE SYMPOSIUM
The Ithaca Native Landscape Symposium was founded in 2009 by Dan Segal, Owner of The Plantsmen Nursery and Rick Manning, L.A. The purpose of our symposium is to educate professionals from various fields, as well as enthusiastic homeowners and gardeners, about native plants in the wild, and their role in sustainable landscapes.
While there is a growing movement to embrace sustainable landscapes worldwide, the appropriate use of native plants in these landscapes often remains tangential, as knowledge of native plants is often inadequate. Similar long-established symposiums in other regions of the US have been successful in raising awareness of native plants, and raising the confidence of an entire region of professionals and enthusiasts in their use of these plants. Our goal is to do the same for Upstate New York.
​
The symposium has been standing room-only every year until we moved to Cinemapolis, Ithaca's Downtown Arts Theater, in 2012. This year we will be at Cinemapolis again. We expect a full house this year for a few reasons, including our new website and opening registration earlier, so we encourage you to register as soon as you are ready—don't wait, we really expect it to be sold out!
​
The Symposium is for landscape architects, designers, educators, Master Gardeners, government employees, homeowners, gardeners, naturalists and anyone else eager to learn more about this growing movement. For more information on the symposium including speakers, registration and more, visit the website here.
​