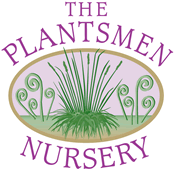 All landscapes benefit from some maintenance. There is no such thing as a no-maintenance landscape! Low-maintenance is more accurate, and that's our goal. We see two common scenarios where landscapes need maintenance. First, new landscapes, where plants need time to grow in, establish and take up the space allocated to them in a thoughtful landscape plan. New landscapes need maintenance to control certain weeds that take advantage of newly created beds, and to make sure the good plants are fed, not stressed, and gaining momentum. But soon those new beds should be able to look good with less and less attention, and that's our goal.
​
The second scenario is old landscapes, which have been neglected over time. The degree of neglect varies. Often these older landscapes need a kind of tonic: beds redefined, some plants pruned or cut back, some plants removed or divided, a season of compost and mulch--the basics. Sometimes older landscapes really need what we call a 'remodel', which means not completely starting from scratch, but almost. Remodels are easy because the basic layout of the beds is usually still good, which makes a remodel less intensive than starting from scratch.
We want your landscape to look good for a long time, and to age gracefully--and we believe a landscape that gets the maintenance and care it needs is good for our clients and good for us. It makes everyone happy and it makes your property look good. Most lawn care companies really can't maintain landscape beds properly, and many don't want to. Contact us for more information and to discuss how we can enhance your landscape with some TLC.
​
Regularly maintained landscapes:
More attractive and clean

Healthier

Plants will thrive and mature

Easier to manage

Protect your initial investment

Continue to add value to your home

​
Regular maintenance also includes raking out beds in spring/fall; removing deer protection in spring; rehabilitation pruning of hedges, old foundation plants, fruit trees, and other trees; deadheading perennials and shrubs periodically; cutting back perennials in fall; and anything else you find hard to get to in your landscape.

Contact us at landscaping@plantsmen.com; call us at 607.533.7193 or fill out the form below:
Due to the nature of our busy season, please allow 48 hours for a response. We look forward to talking with you.
Examples of maintenance tasks that improve your landscape's health:
Natural and organic fertilizer to augment our typically poor soils

Mulch to minimize weeds and maintain soil moisture balance

Manual bed edging to limit lawn encroachment into beds

Pruning for vigor, vitality and aesthetics (spring, fall--recommended)

Weeding (spring, summer--highly recommended)

Deer protection if desired (fall--recommended)

Bulb planting in fall, and annuals planted in spring (optional)
Please include your full name, telephone #, timeframe and address in your message
​​
Tell us something about your landscape (examples might be "needs to be re-done"; "new home, need to start from scratch"; "we want a design and long range plan"; "just want some advice on how to finish an existing partial landscape"... etc.
If you're interested in our other landscape services, visit our pages below for more info: