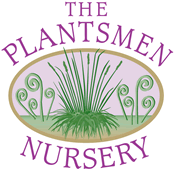 Design drawings are a valuable tool for conveying ideas in a visual format to our clients. We don't always use design drawings because they're not always needed, but we are always willing to do them if it helps to clarify the project. Our fees for design drawings are modest when compared to what landscape designers charge. That's because for us, the drawing is not the final product, or even our main product.
​
Drawings can be sketches, free hand or on trace paper over a photo; they can also be plan view, sometimes called a bird's eye view, top down from above the house. We may request a site plan for your property, which most people have if the home is relatively new. But we can also use Google Earth or similar satellite photo tools to generate our base view of your property. Design drawings are also valuable for clients who want to phase a large amount of work over time--several zones, or several stages within a large unified zone of the property. Sometimes we phase in stonework first, and plantings the following year. A design drawing makes it easy to see, and remember during the interim, what is planned next. You can see samples of our design work on our website, and of course we are happy to meet in person to show you other examples of our work and to explain the process in more detail.



Contact us at landscaping@plantsmen.com; call us at 607.533.7193 or fill out the form below:
Due to the nature of our busy season, please allow 48 hours for a response. We look forward to talking with you.

Please include your full name, telephone #, timeframe and address in your message
​​
Tell us something about your landscape (examples might be "needs to be re-done"; "new home, need to start from scratch"; "we want a design and long range plan"; "just want some advice on how to finish an existing partial landscape"... etc.
If you're interested in our other landscape services, visit our pages below for more info: