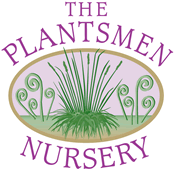 ​Stonework
Stonework enhances all landscapes. Stone and plants are a natural pair, as we see them together in almost every habitat in the wild. It's hard to think of a more evocative landscape than a natural stone path thru the woodland garden, or leading from a patio out into the property. Stonework is often a perfectly practical solution as well--walkways, small retaining walls, patios, light posts and planter beds all serve as great examples of serving some practical function in an aesthetically pleasing way. We enjoy working with all kinds of stone--irregular flagstone, pattern bluestone, wall stone, real brick and modern pavers. Often the style of your home will lend itself to one type of stone or another, and we pay close attention to this when designing your landscape.

Stonework is deer proof, durable and often overlooked as a great way to connect seemingly unrelated parts of your property or yard.
​
For more information, or to schedule a site visit, contact us at landscaping@plantsmen.com

Wood work
Pergolas, decks, raised planter beds, stairs, garden gates, and ornamental or decorative property fencing are all ways you can solve practical problems with aesthetic solutions using wood in the landscape. Many of our landscape projects require some kind of wood work and we can almost always offer a locally sourced option. Locust wood (untreated) is at least as durable as pressure treated lumber, it's locally abundant, and select area lumber suppliers offer high quality logs or boards at reasonable prices. We have used this type of wood to build curbing in parking lots, stairs through steep wooded lots, raised beds and more. We are also comfortable working with custom lumber such as cedar, and standard commercial lumber when cost is the main issue.

Some clients have asked us to design and build attractive wood fences along one axis of their yard to exclude deer, with the other remaining fence lines done in durable, nearly invisible nylon deer fence. This allows for an aesthetic line of fence where it's most easy to see from the house, but then a cheaper and equally effective material where it's not going to be as visible. Wood work as a component of the landscape lends a retreat or lodge feel that no other material can offer. For more information, or for ideas about how to add tasteful wood work to your landscape.

Contact us at landscaping@plantsmen.com; call us at 607.533.7193 or fill out the form below:
Due to the nature of our busy season, please allow 48 hours for a response. We look forward to talking with you.
Please include your full name, telephone #, timeframe and address in your message
​​
Tell us something about your landscape (examples might be "needs to be re-done"; "new home, need to start from scratch"; "we want a design and long range plan"; "just want some advice on how to finish an existing partial landscape"... etc.
If you're interested in our other landscape services, visit our pages below for more info: